Google Hub or Alexa?
Decisions, decisions…
Although both products offer similar features, it can be overwhelming to try to figure out which one to choose. There are a number of peripheral devices that can work with either - or maybe even both. Whether its lighting, surveillance cameras, video doorbells, or music, let us help you decide which platform works best for you and your family. Give us a call! We would love to have a conversation about your electronic lifestyle…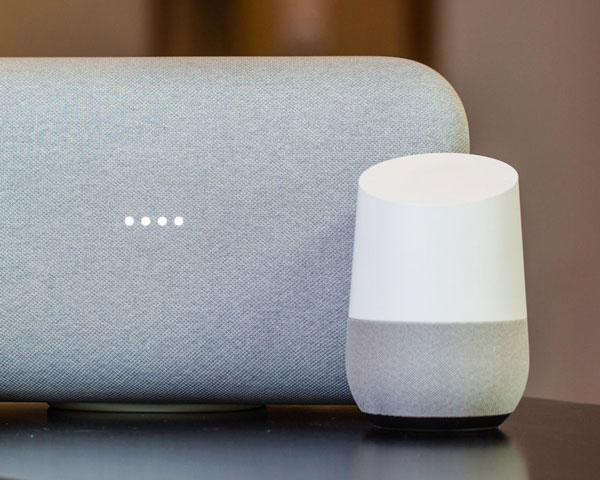 DIY Brand Integration

We know that smart devices like Nest thermostats, Ring video doorbells, and Sonos speakers are popular in Atlanta homes. Did you know that you can weave these smart devices into your integrated smart home and make them do even more for you? Whether you use Google Hub or Amazon Alexa, we can help integrate your devices seamlessly into your system, letting you create the perfect ambiance in your home with lights, music, and climate. And with Alexa and Google's voice control built-in, you can use just your voice to control it all, keeping your counters clear of devices.